Pioneers punish undisciplined Dragons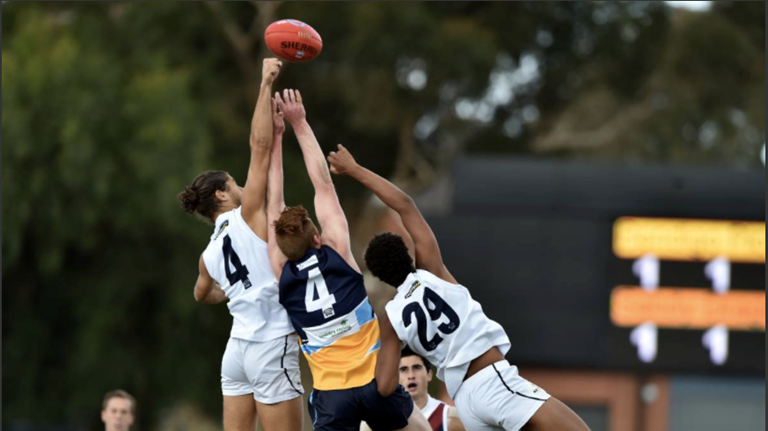 An undisciplined performance from the Sandringham Dragons saw them go down by 21-points to the Bendigo Pioneers on Sunday. The Pioneers led at every change to record their second win 11.13 (79) to 8.10 (58) at Queen Elizabeth Oval.
The Pioneers led by four points at half-time, before gaining the ascendancy in the third term when they added 6.1 to 3.4 to extend their advantage to 19 points at the last change.
The Dragons were lucky to be four points down at the main break after an inaccurate first half from the Pioneers. Bendigo gained ascendancy in the third term with a six goal to three quarter extending their lead to 19 points at the last change.
Talent Manager Ryan O'Connor said the match was "disappointing … but that's footy".
He said the Dragons players and staff would work on a way to get themselves out of the "hole" they are currently in and to play better team footy after losing two consecutive games to lower placed teams.
"We don't want to make excuses," he said.
Basic skill errors and over handballing allowed the Pioneers to dominate forward half pressure and capitalise on the scoreboard.
Coach Jeremy Barnard described the game as "pretty poor", lamenting the skills of the Dragons players saying they were not up to a TAC Cup standard.
"We've got to work harder on the fundamentals of the game," he said post match.
"For whatever reason in the past two weeks we have gone away from being able to execute what the Dragons are well known for.
"We will keep working on that, we will helping players to get better, keep teaching them."
The Dragons now sit third on the ladder with Barnard said the playing group had put themselves "back in the pack" in terms of their season.
However, he said the "coaching group [would] work hard" to get to the bottom of why the Dragons have been playing "average footy".
Hamish Brayshaw continued his strong start to the season with a Sportsmart best on ground performance gathering 32 disposals, 17 contested possessions, eight clearances, seven inside 50s, five tackles and four rebound 50s.
Jeremy Barnard said post match that it was an "indictment" on the Dragons midfielders that Brayshaw is consistently awarded best on ground "because it means others aren't helping out."
Julian Howard was presented the Fin Fitness Coaches Award after a strong performance where he lost a tooth from a stray elbow. Howard gathered 20 disposals, 12 kicks, five tackles and two rebound 50s.
Sandringham now face Murray Bushrangers (5-1) in the Grand Final rematch this Saturday from 11:45am at Wangarratta Showgrounds.
Q1

Q2

Q3

Total

Sandringham Dragons

1.3-9

4.6-30

7.8-50

8.10-58

Bendigo

Pioneers

2.4-16

6.8-44

10.9-69

11.13-79
Sandringham Dragons
Goal Kickers: I. Morrisby 2, A. Trusler 2, W. Walker, Q. Montanaro, J. Amartey, D. Brereton
Best Players: H. Brayshaw, J. Howard, A. Styles, W. Walker, Q. Montanaro, A. Sakeson
Bendigo Pioneers
Goal Kickers: B. Torpey 3, M. Harvey 2, M. Goodwin, R. Mutch, W. Donnan, L. Davis, C. McCarthy, L. Wallace
Best Players: D. Henderson, A. Schumacher, R. Turner, A. Mertz, M. Kemp, M. Harvey
Kavisha Di Pietro