RSEA Park update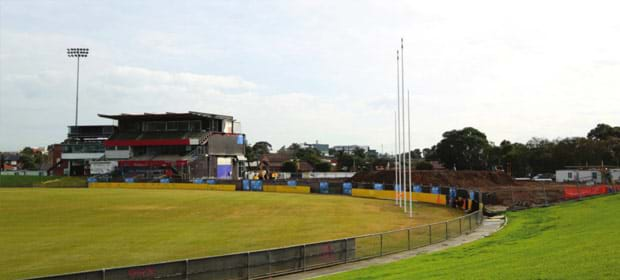 Our future home of TAC Cup football, RSEA Park, has completed Stage 1 of construction.
Demolition works have now been completed for Stage 1, with the remaining section of the Huggins Stand due for demolition at the start of the Stage 2 works in February 2018.
See the attached video for the construction update from August 2 as Jake Carlisle takes you around RSEA Park.
https://www.youtube.com/watch?v=Rq8OPhj58n0&feature=youtu.be