TAC Cup squad announced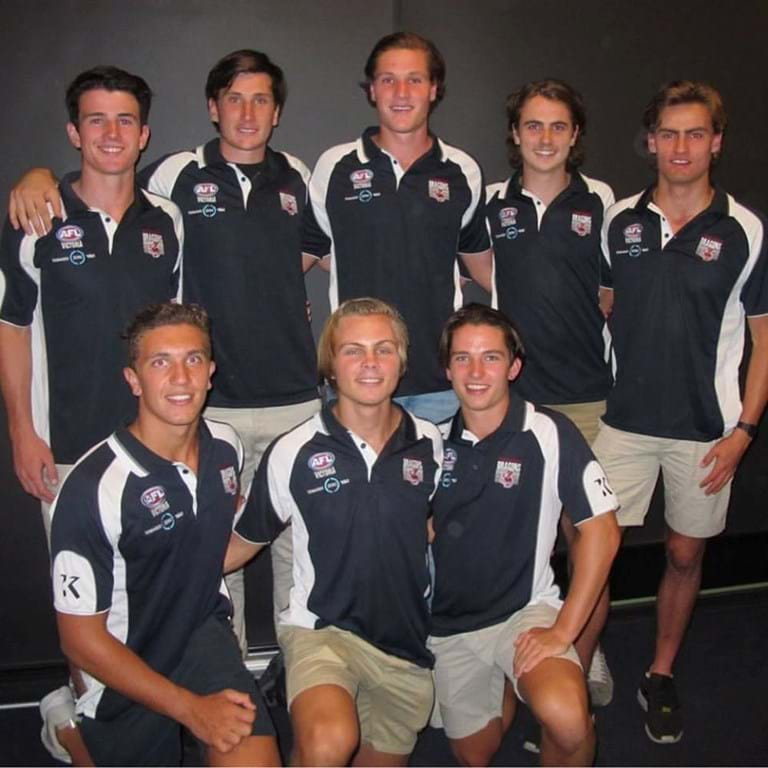 The Sandringham Dragons are thrilled to announce this year's playing squad for the 2017 TAC Cup season.
The squad was announced during the 2017 Season launch at Sandy by the Bay on March 15. The boys were fortunate to have their jumpers presented to them in front of family and friends from members of the Dragons coaching staff and past players including Angus Brayshaw (Melbourne), Andrew McGrath (Essendon) and Cameron Polson (Carlton).
Initially over 100 players across the Bayside & Inner South East Melbourne talent catchment regions were training with the Dragons as part of the preseason squad. The players have trained tirelessly over the past few months in an effort to secure themselves a spot on the playing list of 78.
The Dragons coaching staff and talent managers have been delighted to see the growth of the players in such a short period of time and are looking forward to witnessing further development of the squad during the season.
The club identified a number of emerging leaders among the group but has settled on an eight-man leadership team to guide the players during the year. 2016 premiership player Hayden McLean was nominated captain for the 2017 season with Charlie Constable and Lucas Barrett assisting him as vice captains. Andrew Brayshaw, Lachlan Harris, Alfie Jarnestrom, Angus Styles and Will Walker make up the remainder of the leadership team.
Congratulation to all the players who have made the playing team listed below.
The Sandringham Dragons start their TAC Cup season on Sunday March 26th against Oakleigh Chargers at Ikon Park.
Click HERE to view the full squad.